7th Grade English has adopted the modules from
www.engageny.org/
. These modules are rigorous, challenging, and are made to prepare students for the coming years, and to be ready for college and/or careers.
An overview of the curriculum for 7th grade ELA can be found here:
www.engageny.org/sites/default/files/resource/attachments/ela_map_grade_7.pdf
New York State ELA Curriculum Modules for Grades 3-12
The New York State Grades 3-12 ELA curricula include six modules that focus on reading, writing, listening, and speaking in response to high-quality texts. Each module is intended to last a quarter of a school year; the addition of two extra modules allows for teacher choice throughout the year. The modules will sequence and scaffold content that is aligned to the CCLS for ELA & Literacy and the PARCC Frameworks. Each module will culminate in an end-of-module performance task, aligned to the PARCC Frameworks, which can provide information to educators on whether students in their classrooms are achieving the standards. Modules may include several units and each unit may include a set of sequenced, coherent progressions of learning experiences that build knowledge and understanding of major concepts. They will also include daily lesson plans, guiding questions, recommended texts, scaffolding strategies, examples of proficient student work, and other classroom resources.

These modules include authentic reading materials. Authentic reading materials include published works that are typically encountered by students in daily life, such as in magazines, books or newspapers. The use of authentic reading material may mean that some material is emotionally charged or may use language outside of a student's particular cultural experience.

This year students will read three texts and a variety of poetry. Those texts are: A Long Walk to Water, Lyddie, and The Narrative of the Life of Frederick Douglass.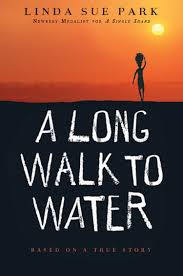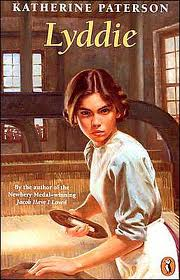 7th Grade Standards and Learning Targets for module 1: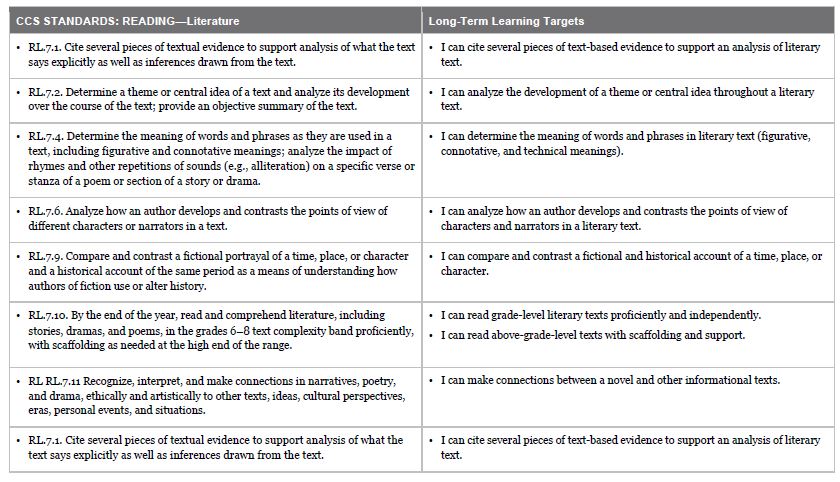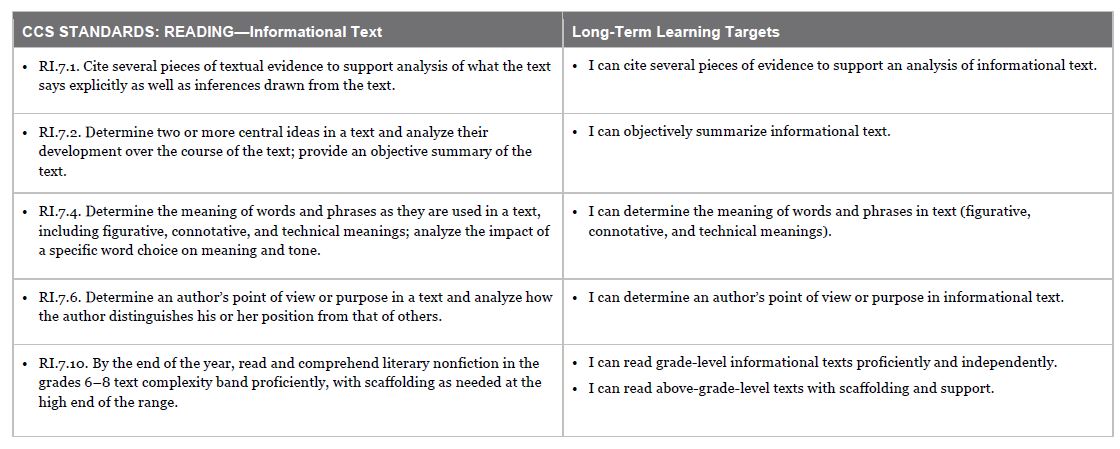 7th Grade Standards and Learning Targets for module 2A: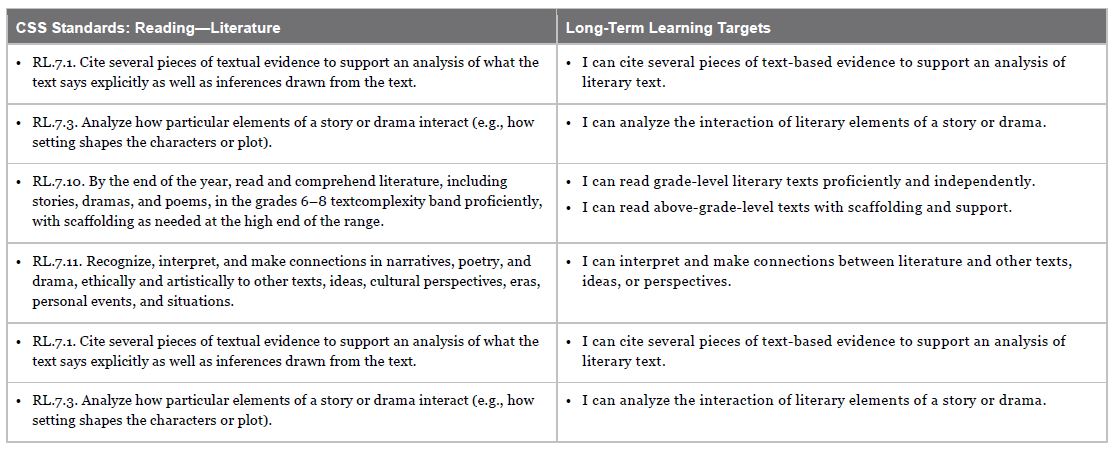 7th Grade will also be writing a variety of essays this year:

Module 1 - Explanatory





Explanatory Essay Sample

Module 2A - Argumentative





Argumentative Model Essay Sample

Module 3 - T.B.A.